Associate of Applied Science
Put your critical-thinking skills to work as a business analyst. Our program teaches you how to effectively communicate with stakeholders and gather information necessary to identify business requirements and offer solutions, while recognizing opportunities for improvement. You will work closely with stakeholders to help steer the business on a pathway to success and profitability. As a graduate of this program, your skills will be in demand in many industries, including healthcare, manufacturing, insurance, and finance.
Classes are offered in a convenient online format with the working adult in mind. Whether you're looking to enter the field or expand your marketable talents, the Business Analyst program could be the key to your success.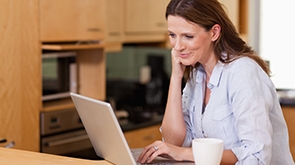 Business Intelligence Analyst
Computer Systems Analyst
Management Analyst
Operations Research Analyst
Information Technology Project Manager
Living responsibly
Refining professionalism
Cultivating passion
Perform elicitation, validation, and analysis of requirements to meet a business need
Build relationships with stakeholders
Demonstrate leadership throughout business analysis efforts
Demonstrate professional communication in a business environment
College Requirements
High School Transcript or GED/HSED
Program Requirements
Western Technical College uses ACCUPLACER, a computer-based, online assessment that measures your abilities in reading, sentence skills, and arithmetic. This information will be used to place you in courses that best fit your academic goals. Based on your scores, you may need to take additional general studies course(s) along with the general studies courses required for your program.
Several options for waiving the ACCUPLACER test are available; view the waivers here.
Learn more about placement tests and how they are used at Western: Placement Testing.