Speaker, Chris Larson — "Thriving in the New 'Gig' Economy"
Location:
Lunda Center, La Crosse Campus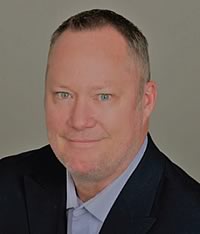 Chris Larson has been in the technology consulting industry for over 20 years. Chris owns CDL Enterprises, a technology consulting firm in the Twin Cities. His clients range from small to large and span many industries. CDL Enterprises has primarily utilized the "Gig Economy" while hiring for a wide variety of projects with great success.
Join Chris to learn about the Gig Economy and how to make it work for you.
Find out about the rise of "Gig" Economy and why organizations use a contingent workforce
Discover the advantages and disadvantages of being an independent worker
Hear ways to ensure success and avoid the pitfalls
This event is free and open to the public.
Not sure what a Gig Economy is? Gig Economy is an environment in which temporary positions are common and organizations contract with independent workers for short-term engagements. The modern workforce is increasingly mobile and work can be done from anywhere, so that job and location are decoupled. Freelancers can select among jobs from around the world!
Watch this video to learn more about human capital trends.