New Directions Luncheon on Mechatronics
Tuesday, November 21, 2017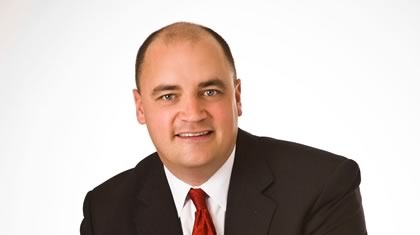 Location:
Lunda Center, 319 N. Seventh St., La Crosse
Western Technical College Presents: The Mechatronics Revolution
The Industrial World is on the verge of a Mechatronics Revolution. Raw materials delivered to robots by automated guided vehicles are then fed to manufacturing equipment, transformed, and sent automatically to the next operation. This is not the future...for many cutting edge industrial operations, it's already happening!
Industrial systems and processes are fundamentally transformed by automation, robotics, smart sensors, smart devices, analytics, and algorithms. Terms like Industry 4.0 and the Industrial Internet of Things have been integrated into the industrial lexicon. What will this upheaval and momentous change mean for industrial companies both small and large? In this thought provoking and entertaining presentation, Matt Kirchner will share the 5 Key Strategies that are essential for success as industry proceeds boldly into the world of Mechatronics and Industry 4.0.
Kirchner is the President of LAB Midwest, a distributor of market-leading curriculum, training equipment, and eLearning solutions, and a provider of quality, responsive technical support. LAB Midwest is located in Mequon, Wis, and maintains offces across its seven-state territory. Kirchner is also President of Profit360, LLC, a provider of management advisory services. In addition to his leadership roles, he speaks frequently on topics of interest to manufacturers, and he authors a monthly leadership column which appears in Products Finishing and Production Machining trade magazines.
The public is invited to attend this luncheon. Cost of the event is $20 per person or $108 for a table of six. Lunch is included, and registration is required. You can register by completing the registration form and mailing/faxing it to BIS.
For more information or to register for the event over the phone, please contact Western's Business and Industry Services at 608-789-6290 or e-mail BIS@westerntc.edu.