Technical Diploma
Being an office support specialist means that you are the person who keeps things running efficiently. No two days will be the same. You will use your skills to communicate with customers and other team members, perform essential office tasks, create business correspondence and presentations, and use business software to create databases and spreadsheets. You could use desktop publishing, electronic presentation, or word processing software to create internal and external marketing pieces.
Virtually every business benefits from having an efficient and competent office staff. You will have opportunities in a wide variety of settings.
Courses are offered in a convenient online format.
You may choose to continue on a Career Pathway by laddering your credits into the Administrative Professional associate's degree for increased career and earning potential.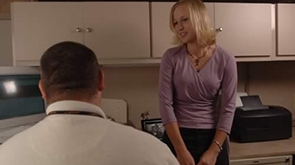 Secretary
Receptionist
Office Assistant
Customer Account Representative
Living responsibly
Refining professionalism
Cultivating passion
Demonstrate effective workplace communications
Apply technology skills to business and administrative tasks
Perform routine administrative procedures
Model professionalism in the workplace
Manage administrative projects
College Requirements
High School Transcript or GED/HSED
Program Requirements
Western Technical College uses ACCUPLACER, a computer-based, online assessment that measures your abilities in reading, sentence skills, and arithmetic. This information will be used to place you in courses that best fit your academic goals. Based on your scores, you may need to take additional general studies course(s) along with the general studies courses required for your program.
Several options for waiving the ACCUPLACER test are available; view the waivers here.
Learn more about placement tests and how they are used at Western: Placement Testing.