Associate of Applied Science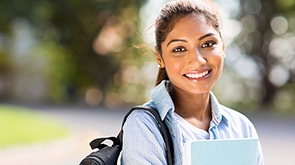 Do you envision yourself in a management position? If you have a competitive streak, a desire to motivate people, and are interested in a career with great income potential, sales management may be the field for you.
You'll begin by learning the basics of excellent customer service and progress through advanced selling techniques and sales force management. Our Sales Management program prepares you for a leadership position by giving you a comprehensive background in business practices and principles, finance, marketing, supervision, and project management. Whether you have just decided on a career in sales, or are already in the sales force and would like to move into a management position, you'll develop valuable skills that can lead to greater opportunities.
Most classes are offered in a traditional setting, online, or a combination of the two. Interactive Distance Learning is also available at some locations.
Sales Management 2016-2017 Graduation Employment Stats
| | |
| --- | --- |
| Graduates | 10 |
| Graduates Responding | 6 |
| Employed in Related Occupation | 4 |
| Employed in Non-related Occupations | 0 |
| Seeking Employment | 0 |
| Continuing Education | 0 |
| Not in Labor Market | 2 |
Salary Data - Related Employment
| | Part Time | Full Time |
| --- | --- | --- |
| Responding | 1 | 3 |
| Average Hours Per Week | 30 | 42 |
| Median Hourly Wage | $26.92 | $17.95 |
| Hourly Wage Range | $26.92 - $26.92 | $17.00 - $27.47 |
| Median Annual Salary | $42,000 | $42,000 |
Respondents in Related Occupations
Account Executive; Fairway Outdoor Advertising, La Crosse, WI
Account Executive; Fairway Outdoor Advertising, La Crosse, WI
Sales Manager; Feld Entertainment, Palmetto, FL
Technical Service Representative; Authenticom, La Crosse, WI
Career Opportunities
Sales Associate
Customer Service Representative
Inside/Outside Sales Representative
Retail Sales Representative
Business Associate
Program Outcomes
Use effective communication skills
Apply mathematical concepts
Transfer social and natural science theories into practical applications
Demonstrate ability to think critically
Demonstrate ability to value self and work ethically with others in a diverse population
Use technology effectively
Make decisions that incorporate the importance of sustainability
Model professionalism in the workplace
Demonstrate effective workplace communications
Incorporate Customer Service Principles into Client or Customer Interaction
Prepare selling strategies
Demonstrate leadership capabilities to achieve organizational goals
Integrate appropriate sales tools into the selling process
Analyze business information to support planning and decision making
Admission Requirements:
College Requirements
Career Pathways:
Prior Learning:
Previous education and work experience could qualify for Credit for Prior Learning, saving you time and money. Find out more [1] about what may apply to this program.
Certificates:
Customer Service Representative
Sales Fundamentals
Courses
The following list is not the official course list for this program. It is intended to give students an idea of what coursework will be required.
Current students should use the MyWestern [2] self-service portal when registering for class.
First Term
Professionalism and Success
Software Appl for Business
Second Term
Principles of Inside Sales
Third Term
Advanced Professional Selling
Business Finance and Budgeting
Fourth Term
Entrepreneurship Exploration and Mindset
Intro to Ethics: Theory & App
Legal Issues for the Workplace
Fifth Term
Project Management Principles