Entrepreneurship Certificate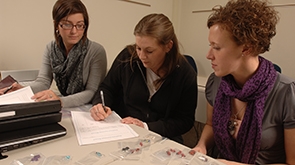 Not Financial Aid Eligible
Got a great idea for a business? Then this is your next most important step! Dig a little deeper to determine and improve the likelihood of success. Receive feedback from the marketplace, learn how to network, and start to give structure to your plans. Learn what it takes to run your own business, and capitalize on your entrepreneurial spirit! The program explores traditional business models as well as e-commerce structures.
Career Opportunities
Business Owner
Entrepreneur
Admission Requirements:
College Requirements
Courses
The following list is not the official course list for this program. It is intended to give students an idea of what coursework will be required.
Current students should use the MyWestern [1] self-service portal when registering for class.
First Term
Entrepreneurship Business Canvas
Entrepreneurship Exploration and Mindset