Office Support Specialist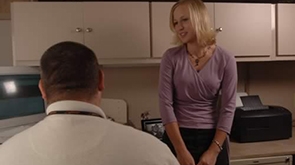 Being an office support specialist means that you are the person who keeps things running efficiently. No two days will be the same. You will use your skills to communicate with customers and other team members, perform essential office tasks, create business correspondence and presentations, and use business software to create databases and spreadsheets. You could use desktop publishing, electronic presentation, or word processing software to create internal and external marketing pieces.
Virtually every business benefits from having an efficient and competent office staff. You will have opportunities in a wide variety of settings.
Courses are offered in a convenient online format.
You may choose to continue on a Career Pathway by laddering your credits into the Administrative Professional associate's degree for increased career and earning potential.
Career Opportunities
Secretary
Receptionist
Office Assistant
Customer Account Representative
Program Outcomes
Living responsibly
Refining professionalism
Cultivating passion
Demonstrate effective workplace communications
Apply technology skills to business and administrative tasks
Perform routine administrative procedures
Model professionalism in the workplace
Manage administrative projects
Admission Requirements:
College Requirements
Software and Technology
Most of Western's classes require the use of a personal computer or laptop, standard software, internet access, and other technology-related items.
If you do not have a personal computer or laptop, or if the one you have does not meet the following criteria, resources may be available. Submit a Student Resource Request using our online form [1].
Computer/Laptop Hardware
Smartphones are not recommended for completing assignments.
Chromebooks are not recommended due to issues with installing software that is needed for classes, such as Office 365.
Web camera with microphone (usually built into newer laptops or can be purchased separately) is necessary for online participation.
Software Needs
For detailed specifications, please review Technology and Software Recommendations for Most Classes [3] on Western's IT Knowledgebase.
Campus Resources
Need Assistance?
Contact the Learning Commons

[7]

! The staff are happy to answer questions, provide individualized assistance, and direct you to other supports as needed.
Career Pathways:
Office Support Specialist
Prior Learning:
Previous education and work experience could qualify for Credit for Prior Learning, saving you time and money. Find out more [8] about what may apply to this program.
Technical Diploma:
Office Support Specialist
Associate Degree:
Administrative Professional
Courses
The following list is not the official course list for this program. It is intended to give students an idea of what coursework will be required.
Current students should use the MyWestern [9] self-service portal when registering for class.
First Term
Business Communication Skills
Exploring Business Technologies
Personal and Professional Development
Second Term
Advanced Word & Desktop Publ
Intro to MS Excel and Access