Office Support Specialist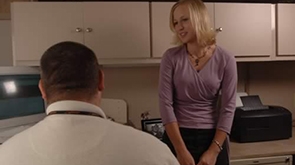 Being an office support specialist means that you are the person who keeps things running efficiently. No two days will be the same. You will use your skills to communicate with customers and other team members, perform essential office tasks, create business correspondence and presentations, and use business software to create databases and spreadsheets. You could use desktop publishing, electronic presentation, or word processing software to create internal and external marketing pieces.
Virtually every business benefits from having an efficient and competent office staff. You will have opportunities in a wide variety of settings.
Required courses are taught in the classroom, online, and in a blended format.
You may choose to continue on a Career Pathway by laddering your credits into the Administrative Professional associate's degree for increased career and earning potential.
Office Support Specialist 2016-2017 Graduation Employment Stats
| | |
| --- | --- |
| Graduates | 6 |
| Graduates Responding | 3 |
| Employed in Related Occupation | 2 |
| Employed in Non-related Occupations | 0 |
| Seeking Employment | 1 |
| Continuing Education | 0 |
| Not in Labor Market | 0 |
Salary Data - Related Employment
| | Part Time | Full Time |
| --- | --- | --- |
| Responding | 1 | 1 |
| Average Hours Per Week | 20 | 38 |
| Median Hourly Wage | $25.00 | $13.05 |
| Hourly Wage Range | $25.00 - $25.00 | $13.05 - $13.05 |
| Median Annual Salary | $26,000 | $25,787 |
Respondents in Related Occupations
Flight Attendant; American Airlines, Boston, MA
Health Unit Coordinator; Bethany St. Joseph Care Center, La Crosse, WI
Career Opportunities
Secretary
Receptionist
Office Assistant
Customer Account Representative
Program Outcomes
Use effective communication skills
Apply mathematical concepts
Transfer social and natural science theories into practical applications
Demonstrate ability to think critically
Demonstrate ability to value self and work ethically with others in a diverse population
Use technology effectively
Make decisions that incorporate the importance of sustainability
Demonstrate effective workplace communications
Apply technology skills to business and administrative tasks
Perform routine administrative procedures
Model professionalism in the workplace
Manage administrative projects
Admission Requirements:
College Requirements
Career Pathways:
Office Support Specialist
Prior Learning:
Previous education and work experience could qualify for Credit for Prior Learning, saving you time and money. Find out more [1] about what may apply to this program.
Technical Diploma:
Office Support Specialist
Associate Degree:
Administrative Professional
Courses
The following list is not the official course list for this program. It is intended to give students an idea of what coursework will be required.
Current students should use the MyWestern [2] self-service portal when registering for class.
First Term
Business Communication Skills
Exploring Business Technologies
Personal and Professional Development
Second Term
Advanced Word & Desktop Publ
Intro to MS Excel and Access