Distinguished Alumni Award Recipients
2019 – Mao Kong
2011 Nursing Graduate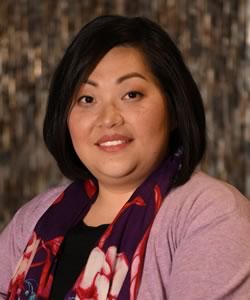 Mao Kong is a registered nurse at Gundersen Health System and a prominent domestic violence advocate in La Crosse.
Kong, of Onalaska, is a 2011 graduate of the Nursing program. She moved to the United States from a refugee camp in Thailand at age 10. Following her time at Western, Kong received her bachelor's degree in nursing from Winona State in April of 2017. During this time, she worked at Gundersen, eventually becoming the clinical manager of the Urgent Care department.
In addition to her nursing career, Kong is a strong advocate for domestic violence survivors in the La Crosse area. She has served as the Multicultural Advocate on the Domestic Abuse Reduction Team, and partnered with La Crosse Police officers in providing services to victims of sexual assault, domestic violence, and human trafficking. She has also served as Diversity Coordinator for UW-La Crosse, Viterbo University, and Western Technical College.
---
Previous Recipients
2018 - Bernadine "Bernie" Hornby
2017 - Robert Abraham
2016 - Diane (Forde) Raaum
2015 - Kyle Bakkum
2014 - Jeff Wieser and Brian Wieser
2013 - Mary Jo Klos
2012 - Rose and Lester "Mike" Levendoski
2011 - Joel Guberud
2010 - Harold Coppernoll
2009 - Lisa Thill
2008 - Richard Westpfahl
2007 - Debra Lash
2005 - Richard Walz
2003 - Terry Rydberg and Keith Steenlage
2002 - Mike Sexauer and Kathy Foust
2001 - Jeff Komay and Cinda Vingers
2000 - Don Jobe and Lynn Smyrk
1999 - Kevin Kobishop and Karen Long
1998 - Karl "Butch" Halverson
1997 - Jim Timm
1996 - Dick Fox
If you would like more information about the past recipients visit https://community.westerntc.edu/DistinguishedAlumni or please contact the Alumni Association at alumni@westerntc.edu or 608-789-6083.