The Essential Experience
Students Need It. Instructors Have It. Employers Want It.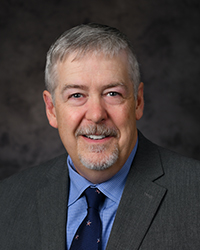 The essential experience is what you get at Western. You don't just sit at a desk and learn. You get out of your chair and actually do it. Interactive classes, service-learning experiences, and internships get you the skills you need when you graduate. And they can get you into the work world fast; most programs can be completed in two years or less.
So, how can you get those skills? From our highly trained faculty. They've actually worked in their areas of expertise and can bring you real-life experience and knowledge. The skills you learn now will help you in your career later.
How do we know you're getting the essential skills employers want? We ask them. Hundreds of local employers sit on advisory boards for every program we offer, telling us what kinds of skills work for their businesses. It's just one of the ways we stay current.
While we know learning is important, we also know it doesn't just happen in the classroom. Student clubs, athletics, intramural sports, service learning activities, and residence halls, give you the true college experience.
So, when you are looking for the college that's right for you, consider Western. It's where you get the essential experience.
Roger Stanford, Ph.D.
President
Western Technical College
Follow Roger on Twitter