Every Student, Every Day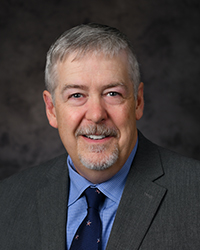 Western Technical College is an open enrollment college, meaning we accept everyone who applies. But, we strive to be more than just accessible, more than just a back-up plan. Our vision is to be the college of first choice in our region.
To achieve that, we pledge to be a college that supports every student, every day. We offer a variety of services to help students thrive. From helpful tutors, accessible instructors, and knowledgeable advisors, to comfortable study spaces, convenient regional locations, and opportunities to engage with our communities – we create critical connections that promote success.
You'll not only be supported while you're here, but you'll also have our support as you enter the workforce. Every one of our programs has an advisory committee of local industry professionals to make sure our training matches the skills required in the real world. 
Not every college can make these promises. As a technical college, we are uniquely positioned to be responsive to the needs around us. And because Western is ranked in the top three percent of technical colleges nationwide, we have proven we can do it better.
So, whether you're considering Western for job training, a degree, a pathway to a university, or even to work here, I want you to know that we are invested in your success.
You belong here.
Roger Stanford, Ph.D.
President
Western Technical College