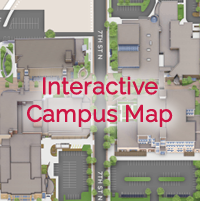 Seeing Western in person is a great way to get a feel for the campus, meet some of your instructors, get your questions answered, or get a close look at the technology you will use in your hands-on learning. You'll also start to develop relationships with your admissions coach, a financial aid advisor, and other staff who will help you map out your path.
Can't make it to campus? View our interactive map to see what Western has to offer.
Want to learn more about our programs? Register for one (or all!) of our spring virtual exploration sessions to learn more about our 100+ programs and what it's like to be a Western student. We'll answer any questions you have about Western and how we can help you achieve your goals.
Western campuses are closed to the public as a COVID-19 precaution, but we are still here for you! Individual campus tours are now available by appointment only. Request an in-person campus visit or schedule a virtual meeting with one of our admissions coaches.