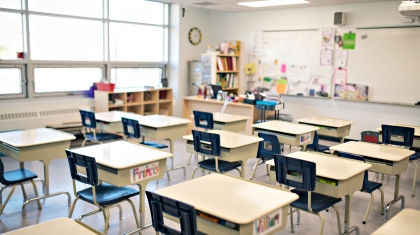 LA CROSSE, Wis., July 12, 2023 – A new report from Western Technical College's K12 Relations department showed Transcripted Credit saved local students roughly $3.1 million in 2022-23, a jump of approximately $600,000 from the year prior.
The latest report showed the amount of students served from Transcripted Credit rose from 4,322, to 5,001 in 2022-23. This total has doubled from 2017-18, when only 2,357 area students were served. In total, area students and school districts saved $3,128,290 through Transcripted Credit at Western last year, an increase from $2,511,584 the year prior. In total, 20,338 credits were awarded.
"As questions about college affordability continue to increase, Transcripted Credit continues to grow as a cost-saving option for students," said Tyler Ludeking, K12 Relations Specialist at Western. "By partnering with schools in our district, we provide a seamless transition from high school to post-secondary opportunities, equipping students with the skills and knowledge they need to thrive in their future endeavors."
Transcripted Credit is a program where high school teachers in area districts are certified to teach courses based on educational credentials, professional experiences, and yearly training with Western faculty. Once a student passes a qualifying course, the grade is place on a student's Western transcript, earning college credit for free.
To learn more information on Western's Transcripted Credit program, call 608.785.9200 or visit www.westerntc.edu/earn-college-credit-high-school.