WisCaregiver Free Tuition Program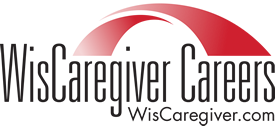 The WisCaregiver Career Program offers free training through approved nurse aide training programs.
Through a federal grant, the program will cover the training, textbooks, vaccinations, background checks, scrubs, and certification exams for the first 2,000 successful applicants through the Wisconsin Technical College System. Another 1,000 students will receive funding for training and testing through state-approved nursing home nurse aide training programs.
For those who complete their training and other requirements, at least 275 nursing homes in the state have agreed to provide a $500 retention bonus for WCP students after six months of employment.
To sign up, visit www.WisCaregiver.com, then bring your assigned identification number to Western's Welcome Center or regional location near you to complete the admissions process.