It's Time to Register for Classes!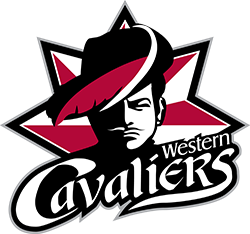 The application process is complete – you're a Cavalier! Now, it's time to pick your classes for the upcoming term. Your Admissions Coach or College Advisor can walk through the entire process with you during your next appointment, but there are a few things to do to prepare.
When you were first admitted to Western, you should have received emailed instructions on setting up your MyWestern student portal and email accounts. If you haven't done that, below is a video that will take you through the steps to get started. You will need your Student ID number.
Student Account Training Video
This video talks about resetting your password, but it is also an easy way to set up your account if you haven't already done so. If you have it set up and remember your password, you can skip ahead in the video to the 1 minute, 30 second mark and follow along from that point to learn how to log in and navigate your portal, as well as how to check your student email account.
These accounts are important for receiving ongoing updates, next steps, and action items.
Registration and Academic Plan Training Videos
It may also be helpful to review how to register for classes. The Registration Training video below walks through the steps. The Academic Plan Training Video will introduce you to your academic plan, a tool which will help keep you on track during your time at Western. The Academic Plan will also help you register for your courses. If you already know what classes you need to take, you can go through the process and put the classes in your cart prior to your meeting with your Admissions Coach or College Advisor. If not, they will be happy to help!
Student Readiness Training for Blackboard and Course Delivery Modes
Blackboard is where online courses are held, as well as being a component of in-person courses. You will want to familiarize yourself with Blackboard now, so you ready to dive into your course material when your classes begin. The Blackboard Readiness Training will teach you how to navigate Blackboard and help you to be successful in your courses. You will want to complete this prior to the start of class so you're prepared.
What's next?
After you're registered for classes, you will receive continued communication through your student email. Check it often! There are also several resources that can set you up for success:
Current Student Page

Just about anything you need to know as a Western student can be found on the Current Student web page. This is your hub of information about Student Services, Financial Services, Academic Services, Campus Life, and other helpful links.

Student ID

You will need a Student ID card to access many of the services available to students. The Student Life Office issues Student ID cards in person and remotely. 

Textbooks

Once you're registered for classes, a list of required books and materials will be accessible. To help you find your book list with the Cavalier Campus Shop Bookstore, we've put together a step-by-step guide.

Other important information while you're waiting

Paying for college can be one of the biggest concerns for many students. But there are options available!

If you haven't already done so, complete your Free Application for Federal Student Aid (FAFSA) to determine your eligibility for Financial Aid. We've created this handy Financial Aid Checklist to keep track of your steps.
There are over 500 scholarships available – including some for specific programs. Check out the list and the application process on the Scholarships web page.
As always, reach out to your Admissions Coach or College Advisor with any questions or concerns. And, bookmark this web page for future reference!
Congratulations on taking this step. We're excited to work with you!