Virtual, Self Paced, and Affordable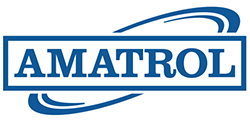 Western's Business and Industry Services (BIS) is proud to partner with Amatrol to offer on-demand, interactive technical skills training. Eye-popping graphics, interactive 3-D simulations, and comprehensive assessments make Western's Virtual Technical Skills trainings the region's best option in virtual learning and assessment. This training is easily completed online using the Google Chrome or Firefox web browsers.
Troubleshooting concepts are integrated throughout the training to challenge learners, and pre/post assessments demonstrate knowledge. With 24/7 access, these on-demand options offer high quality, accessible, and affordable training from a name you trust...Western!   
Want more information?
Contact BIS by phone at 608-785-9232 or e-mail bis@westerntc.edu
Introductory Value! Pricing Subject to Change.
* Designates courses available in Spanish
AC/DC Electrical*
6 Hour Virtual Training - $99
This course introduces learners to the fundamentals of AC/DC electrical systems used for power and control in industrial, commercial, agricultural, and residential applications through virtual training technology. Students learn industry-relevant skills in subject areas such as basic electrical circuits, electrical measurement, circuit analysis, inductance and capacitance, combination circuits, and transformers.
Basic Hydraulics*
5 Hour Virtual Training - $99
This course introduces learners to hydraulic power use and application while allowing them to develop skills and knowledge needed to apply hydraulics in modern industry. Key topics and skills covered: hydraulic power systems, basic hydraulic circuits, principles of hydraulic pressure and flow, hydraulic speed control, and pressure control circuits.
Basic Pneumatics*
4 Hour Virtual Training - $99
This course introduces learners to the basic pneumatic power key topics. Key topics and skills covered: pneumatic power systems, basic pneumatic circuits, principles of pneumatic pressure and flow, and pneumatic speed control circuits.
GD&T 
4 Hour Virtual Training - $99
The Geometric Dimensioning and Tolerancing course introduces the learner to the underlying concepts and practices of GD&T. The training focus is on understanding dimensions and tolerances on engineering drawings per the ASME Y14.5M-1994 standard. Key topics and skills covered: datums, geometric rules, types, and characteristics; and tolerance zones.
Measurement Tools
10 Hour Virtual Training - $159
The Measurement Tools course introduces the learner to basic measurement (S.I. Measurement, U.S. Customary Measurements, Tape Measure and Measurement Conversion), precision measurement tools (dial caliper, digital caliper, English micrometer, and metric micrometer), and dimensional gauging. The course also provides an overview of concepts in SPC, control chart analysis and operation, geometric dimensioning and tolerance, and location, orientation, and form tolerances.
Blueprint Reading 1 & 2 and AWS Weld Symbols on Blueprints
6 Hour Virtual Training - $249
Blueprint Reading 1 introduces reading and interpreting blueprints with a focus on reviewing common elements, the alphabet of lines, and the differences between types of drawings. Blueprint Reading 2 teaches learners how to interpret and accurately work with technical drawings. Key topics and skills covered: print dimensioning from basic dimensioning through first angle projection, assembly drawings and fasteners, ending with an introduction to geometric dimensioning and tolerancing. AWS Welding Symbols introduces the learner to the common weld and welding symbols found on blueprints per standards set by ANSI/AWS A2.4-79.
Solar Concepts
5 Hour Virtual Training - $99
Solar concepts introduces a broad range of basic concepts in solar energy and technology, including photovoltaic and thermal solar systems. Learners explore how to translate location, sun, and technology into practical applications. Covers types of solar energy systems, AC & DC photovoltaic systems, solar industry overview, passive and active water heating, space heating and cooling, solar irradiance, peak sun, global positioning, solar time, sun path, array orientation and insolation data.
Basic Workplace Safety Concepts
6 Hour Virtual Training - $249
The course covers multiple safety topics to include: workplace safety, personal protective equipment (PPE), hazardous material communication (definitions, uses, standards and documents), confined spaces (hazards and space requirements), lockout/tag out (hazardous energy, machine safeguard, and requirements for an energy-control program (ECP)), and accident response procedures.
Robotics Simulation
7 Hour Virtual Training - $159
This robotics simulation course discusses the basic operation of the robot. Skills taught also include: basic skills (safety, power up, shutdown, manual operation, homing), basic robot programming including movement and effector commands, interfacing and material handling, application development, flexible manufacturing cells, quality control, production control, and work cell development.
Lean
6 Hour Virtual Training - $249
This course covers a mixture of lean topics to include: maintenance organization (Toyota Production System (TPS), Lean Manufacturing (Lean manufacturing principles, Lean benefits and role of management in lean process), 5S Workplace Organization (reviews the 5S tool for organizing and maintaining the workplace: Sort, Straighten, Shine, Standardize, and Sustain), Total Productive Maintenance (TPM) (key concepts: importance of total productive maintenance, overall equipment effectiveness, autonomous maintenance, and maintaining equipment), Poka-Yoke (key concepts covered: zero quality control, and poka-yoke devices), and visual workplace (key topics: visual communication, elements of the visual workplace, visual documentation, visual control, visual production indicators, and creating and sustaining the visual workplace). 
Payment is due at time of registration. Payment options include credit card, PayPal, check, or PO. Please call or e-mail BIS for alternative payment options. Detailed course instructions and login information will be sent via email once registration and payment have been received.
Cancellation Policy
Courses may only be canceled or postponed if access codes have not been issued. All courses are non-refundable after access codes have been issued. Courses must be completed within two months from start date. E-learning courses cannot be extended and are non-transferrable.
Build a career, one step at a time.Managing employee development and training can be tough. As you work to build training and development programs, look for credentials that advance your company while developing your organization's most valuable asset…your employees.
Virtual Technical Skills Training > Customized Employee Development Programs > Employee Degree Exploration
Let BIS help! Contact John Zimprich at 608-785-9916.
Business and Industry Services
Lunda Center
333 7th Street North